Microcontroller Based Robotic Arm Trainer (VPL-RAT)
The VPL-RAT Robotic Arm Trainer teaches the basic robotic sensing and locomotion principles while testing motor skills for build and control the arm. Shall be commanded with its five switch, wired controller with corresponding LED lights to grab, release, lift, lower, rotate wrist, and pivot sideways 350°. After assembly, the dynamics of gear mechanisms through the transparent arm can be observable. Possess Five motors and five joints allow for flexibility. Power Source: 4 "D" batteries.
FEATURES:
Five Axis of motion:
*Base can rotate left and right -350 degrees.
*Shoulder moving range – 120 degrees.
*Elbow moving ronge – 135 degrees.
*Wrist rotate CW and CCW – 340 degrees.
*Gripper open and close- 55 mm (2.2 inches) – 0.
Product Dimensions- Maximum length outwards – 360 mm (14.2 inches).
Maximum heights upwards- 510 mm (20.1 inches).
Lifting Capacity- Maximum 130g (4.6 oz.) Power.
Power Source: 4 "D" batteries (not included)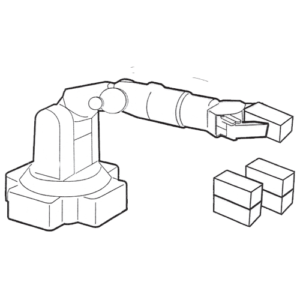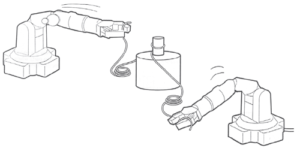 PC INTERFACE UNIT
Includes software (CD), external interface card, cable and instructions. Enables students, hobbyists and  professionals to realistically simulate industrial type applications. Features programming, saving, editing and downloading capabilities utilizing Serial/Parallel printer port. IBM/PC compatible.
SPEECH INTERFACE UNIT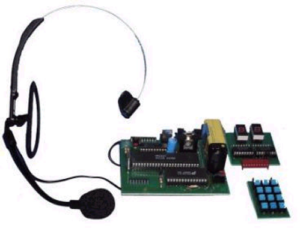 The speech interface works in conjunction with the speech recognition. Using this interface with the Arm permits
experimentation with speech recognition and control technology. Train the speech recognition circuit with words you want to use to control the Robotic Arm. While the Speech Recognition can function as a stand-alone unit, if you wish to have speech recognition capabilities with the Robotic Arm, both the speech recognition unit and the speech
interface unit are necessary
---
Note: Specifications can be changed, added or subtracted without notice in our constant efforts for improvement.