Learn VHDL the Direct way with our low-cost, interactive VHDL simulator. DirectVHDL is built around a VHDL interpreter that allows you to edit and simulate your VHDL design without complicated setup or compilation procedures. DirectVHDL simply loads and simulates in one step.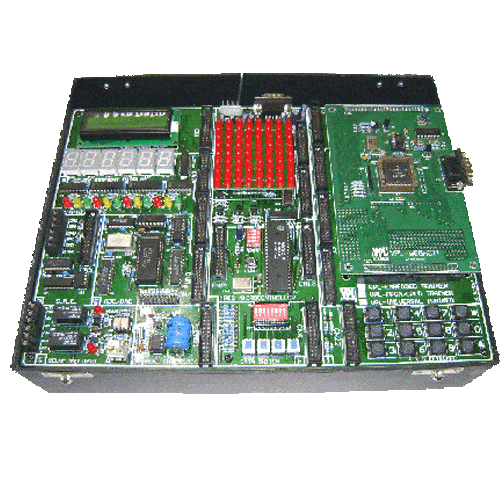 This trainer kit VPL-ET-ALTERA is very useful trainer kit for ALTERA CPLD 7128/1K50.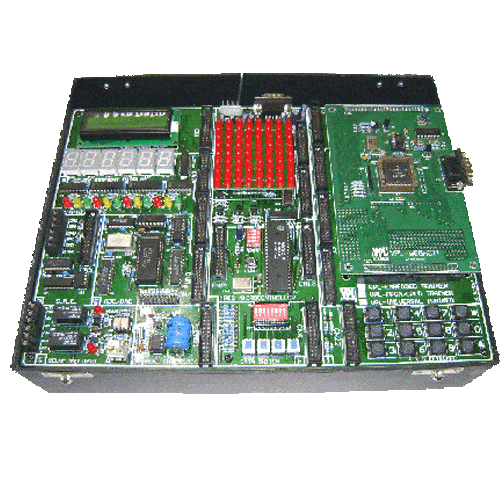 This trainer kit VPL-ET-VIRTEX is very useful trainer kit for vertex 600.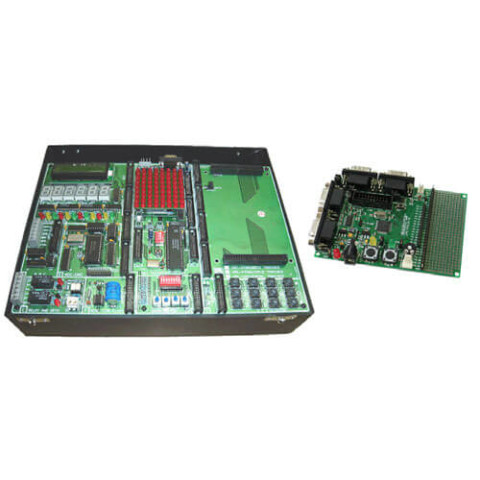 This trainer VPL-ET-VLSI is a Universal VLSI trainer for FPGA & CPLD having many features.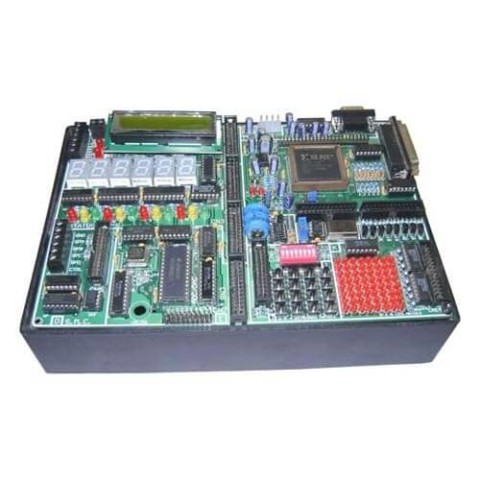 This is the best quality CPLD Trainer Kit. The offered product is prepared in line with the set industry principles by the expert professionals. Furthermore, it can be availed from us at very low cost.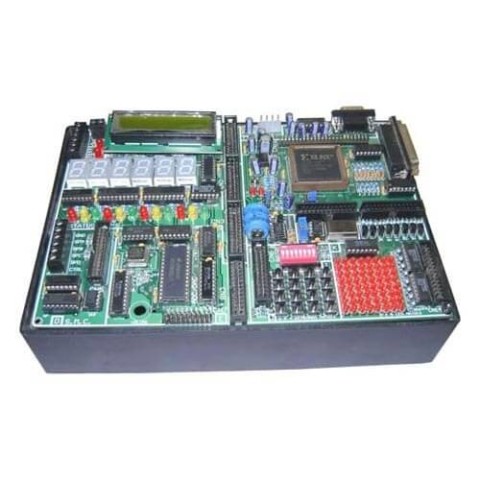 We are a notable company for offering FPGA Trainer Kit to our most valued clients. The offered product is strictly checked on every stage while preparing in order to ensure the finest functionality. It is widely demanded in the market for perfect quality.
Spartan 3S500E based FPGA Trainer Kit is a powerful digital system design platform built around a Xilinx Spartan 3S500E FPGA. The VPL-Spartan3S500 is ideally suited to embedded processors like Xilinx's 32-bit RISC processor. The on-board I/O devices like LCD, Keyboard, LEDs, Stepper Motor etc. allows user with a wide range of designs to be completed without the need of any additional components.